The rise of Artificial Intelligence has opened a world of possibilities to businesses. It allows companies to innovate in a variety of ways. It transforms every industry, from Education and Human Resources to Marketing or even Healthcare.
Out of the box, AI consulting companies offer a broad array of services to help organizations get the most out of their AI investments. They also enable you to stay ahead of the competition. Here is a list of the top 10 Ai consulting companies helping businesses unlock the potential of this powerful technology.
Our article today will recommend the ten best AI consulting companies for your reference. We'll go through their core services as well as what differentiates them from others.
#1 Accenture

Mentioning AI consulting companies, it'd be missing without talking about Accenture, one of the leading global professional services companies. Accenture aims to help you get more value from the cloud. So you can make smarter and faster decisions and enable growth.
It offers a full suite of AI-focused services that range from enterprise architecture design to machine learning development and deployment. They also provide training and support programs for enterprises looking to leverage AI in their business operations.
With people simultaneously ensures any always delivers the best business outcomes and at the same time makes sure the responsible AI.
#2 Deloitte

Deloitte's AI consulting services span a range of business areas, including analytics, robotics process automation (RPA), natural language processing (NLP), and machine learning (ML). They also provide a number of specialized solutions for many industries and help organizations implement AI-based strategies to get the most out of their investments.
Deloitte's consulting approach starts by defining an AI strategy that matches the business demands and keeps improving the outcomes during the process.
#3 KPMG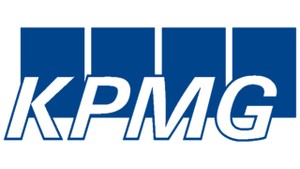 Primarily coming as one of the Big Four accounting organizations, KPMG also offers a range of services to help organizations build a strategic foundation for AI implementation.
Data management solutions, machine learning development services, project management support, and a host of other related services are what we describe its audit and consulting services. With teams of Ph.D.-level data scientists, data analytics professionals, and skillful software developers, KPMG ensures all the bases required for a successful and sustainable AI or analytics project.
#4 PwC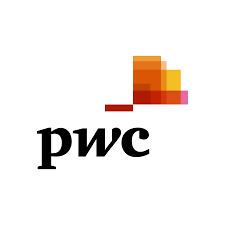 Another renowned Big Four accounting firm, PwC supports a variety of industries to realize a return on their AI investments too.
They offer a broad array of services, including data management and analytics tools, automation solutions, and customized consulting to meet business needs. Not just developing AI models, it comes up with AI opportunities with the highest ROI. Before adopting a model it always tests concepts.
#5 AWS
You may not notice but Amazon Web Services (AWS) give a range of AI solutions that enable organizations to quickly and easily deploy numerous technologies for many use cases.
Similar to other consulting firms, it has many AI options, from machine learning to deep learning and analytics services as well as a suite of custom AI applications for countless industries.
#6 Capgemini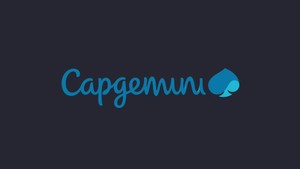 Capgemini is no longer a strange name in the world's leading IT consulting firms. It uses technology solutions such as predictive analytics tools and machine learning applications for industries to help businesses and organizations take a holistic approach to their AI initiatives.
Capgemini proves a qualified AI consulting partner, receiving the trust of numerous businesses in different fields, from cosmetics to automation and pharmaceutical companies.
#7 Wipro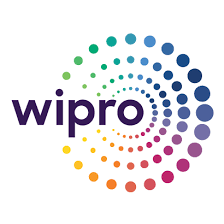 Along with Wipro's consulting services, its AI consulting solutions stand out due to a human-centric, technology-neutral, outcome-driven automation strategy. It helps create cloud platforms specifically designed for machine learning applications and a range of analytics tools.
There are 2 main AI consulting solutions, including Intelligent Automation Advisory and Digital Value Chain.
#8 Infosys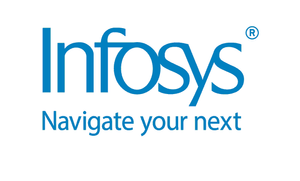 Infosys is majorly known as an information technology and outsourcing company. Besides, its ai consulting services also attract a lot of clients since it's tailored to a range of industries and business objectives. There should be no worry about business risks when working with Infosys since it governs AI responsibly with ethical principles.
Similar to other AI consulting firms, Infosys makes it easy for organizations to access analytics tools to optimize enterprise operations.
#9 Neurond AI Consulting Company

Neurond AI comes as a brand-new company providing AI, BI, Data Engineering, and Data Analytics solutions. With over 15 years of experience in creating state-of-art technical solutions, Neurond guarantees to harness unrivaled expertise and knowledge to push your business to new heights.
Its consulting approach is what differentiates the company from other companies. Not just providing solutions, Neurond offers a complete consultant service from AI strategy development to product launch.
The execution process start consists of 4 steps: Assessment, Planning, Data Preparation, Modeling and Refinement, Deployment, and Production. We start with the Assessment phase to better identify and understand your business needs. The Planning phase helps us match an AI or ML solution with your situation and develop a strategic project plan. Then, we will prepare data to make sure everything is ready for modeling and AI training. After that, a series of deep-learning algorithms will be tested for the highest efficiency level before deployment.
What Are Your Preferable AI Consulting Companies?
No matter your business needs, an AI consulting company can help them make the most out of their ai investments. By leveraging a combination of cutting-edge technology solutions, strategic planning and execution, and industry experience and knowledge, these ai consulting firms can ensure that a company can maximize the value of their ai investments.
This article has covered the ten best ai consulting firms and their services. They include IBM, KPMG, PwC, AWS, Capgemini, Wipro, Infosys, and Neurond. With a combination of these ai consulting firms' offerings, a business can ensure that its AI investments succeed.
From end-to-end AI implementations to many customized services, these top ai consulting companies have the expertise and experience needed to help organizations make the most out of their AI investments.  By investing in AI consulting solutions, businesses can unlock a vast array of new opportunities and capitalize on many advantages.