A CV/resume parser refers to a software application or a program that allows you to extract key data from resumes or CVs into a structured format. Not only does the tool save the CV screening time and speed up the hiring process, but it also improves the candidates' experience.
There are tons of resume parser options available out there, but picking the right one for your organization is definitely not an easy task. To separate the wheat from the chaff, we've reviewed and will introduce the top 5 tools to parse CVs and resumes for 2023.
Before digging into the details, let's discuss critical features you may want to look for in a resume parser.
Features to Look for in a Resume Parser Software
Each resume parser specializes in a particular feature that differentiates itself from other similar software. However, it should offer basic capabilities to automate the collecting, analyzing, and sorting resume process.
Below are the most significant features you can expect from a CV parser.
A perfect resume parser should integrate seamlessly with an existing applicant tracking system to streamline the recruitment process. An ATS integrated resume parser also allows you to extract CVs only directly from job boards, then store this information into your pipeline.
This feature empowers you to import thousands or even millions of CVs from multiple partner sites or resume data sets. It's possible for you to parse many resumes at once to save your time.
Besides PDF, the most popular CV format at this time, candidates also prefer .DOC or .DOCX for their resumes. Your CV parser should adopt and extract information from various resume file types.
Types of Resume Parsing Software
There are a few types of CV parsers for you to choose from, including
Keyword-based parsing comes as the most common method to parse resumes. To explain how this parser works, firstly, it scans CVs and candidates' cover letters to find predetermined words and phrases. Then it will compare and match this information with the job description. In this way, it can quickly identify if an application is a good fit.
Statistical parsing makes use of numerical models to review resumes. This way, it can efficiently determine the context of words and phrases to deliver more accurate results.
Unlike the keyword-based technique, grammar-based parsing uses grammatical rules to scan resumes. This method will spot the context of words and phrases to provide more relevant results.
Top 7 Resume Parser Software
#1 DrParser
Despite being launched recently, DrParser still receives a great deal of public attention thanks to its ease of use and scalability.
This AI resume screening tool uses the NER (Named Entity Recognition) method to extract information to ensure the highest accurate results (more than 90%). It's pretty fast compared to other platforms, taking about 2 to 3 seconds to successfully parse a resume.
Plus, DrParser does wonder for ATS integrations. In other words, you can add the software to your current applicant tracking system and have it parse resumes.
DrParser supports only PDF resumes in English at the moment. The Neurond team is still working on improving the tool to accept .doc and .docx CVs in other languages.
#2 Zoho Recruit
Another common name in the resume parser niche is Zoho. The tool does a great job of extracting resumes from numerous email platforms such as Zoho Mail, Outlook, Gmail, and Yahoo Mail. No matter where you receive CVs from candidates, the software will parse these resumes automatically.
Let's clarify how the Zoho parsing system works. Once candidates submit their resumes to recruiter emails, and job boards, these emails will be forwarded to the resume inbox. After that, Zoho will start parsing attachments as well as cover letters in these emails. At the same time, it'll add this candidate data to Zoho Recruit to generate reports.
You can parse certain information in the resume. For example, you can extract and sort candidates with specific skills or who have some experience. This excellent feature greatly eliminates bias during the hiring process as HR will be distracted by other information. You're able to see parsed and failed resumes too.
Zoho resume parser is packed with its Recruitment Automation solution, so you have to pay for the main system in order to parse CVs. There are two pricing plans for Internal HR and Staffing Agency. Both offer free versions for you to try out. You need to pay from $25 to $50 for the Internal HR package and $25-$75 for the Staffing Agency one to access more useful features.
#3 hireEZ Advanced Resume Parser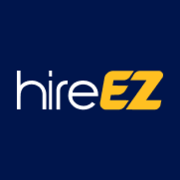 Similar to DrParser, hireEZ leverages AI technology to build a leading API resume parser model. It takes advantage of NER to identify values in resumes, including skills, organizations, contact information, and experience.
hireEZ's Resume Parsing API aims to help candidates auto-fill application forms with information extracted from uploaded CVs. It takes candidates just a few clicks to upload their CVs and apply for the job, dramatically increasing their application experience.
hireEZ supports transforming data from PDFs, Words, and many other resume file types. You can base on this structured data to analyze and gain insights into your talent pool. This helps your company's career site, ATS, CRM, and job boards understand the input data better.
#4 Rchilli
It would be a huge missing without mentioning Rchilli, one of the best API resume parsers so far. The tool receives a lot of trust from ATS, job boards, staffing companies, and enterprises.
Rchilli packs enough power to get nearly everything you want to be done in terms of CV parsing. It assists you in converting unstructured data on CVs and job descriptions into over 140 predetermine fields in real-time. You can bulk import millions of resumes for Rchilli to extract data. Email integration, multi-lingual, and configurable data fields are all available.
The software's parsing process is simple. Firstly, a candidate visits your career page and submits their resume to apply for the job. Then, the CV will be uploaded to your company's ATS. Next, Rchilli extracts the candidate's information from the resume and sends this data to the company's ATS/CRM. Recruiters will use the structured information to quickly shortlist candidates and pick the right one for the position.
Rchiile's capabilities don't just stop there. It permits you to match the ideal candidates with an open position via smart scoring, facets and filters. Not only can you search for applicants via specific keywords but also use multi-dimension and synonym matching.
It's worth mentioning document formats that the software support, including DOC, DOCX, PDF, RTF, TXT, ODT, HTM and HTML, DOCM, DOTM, DOT, and DOTX. On top of that, Rchilli automatically defines the resume's languages and extracts data so you attract candidates in every corner of the world.
Rchilli doesn't come with a free version, still, you can sign up for a free trial to test how the software works.
You have 3 pricing options to choose from, Standard Plan, Incubator Program, and Enterprise Plan. The Standard Plan charges you monthly/quarterly/annually based on the number of resumes you'll parse, ranging from $75 to $1,850 for 500 to 83,333 resumes. The Incubator Program, on the other hand, is a one-time purchase that cost you $150 for 5K documents.
#5 Inda CV Parsing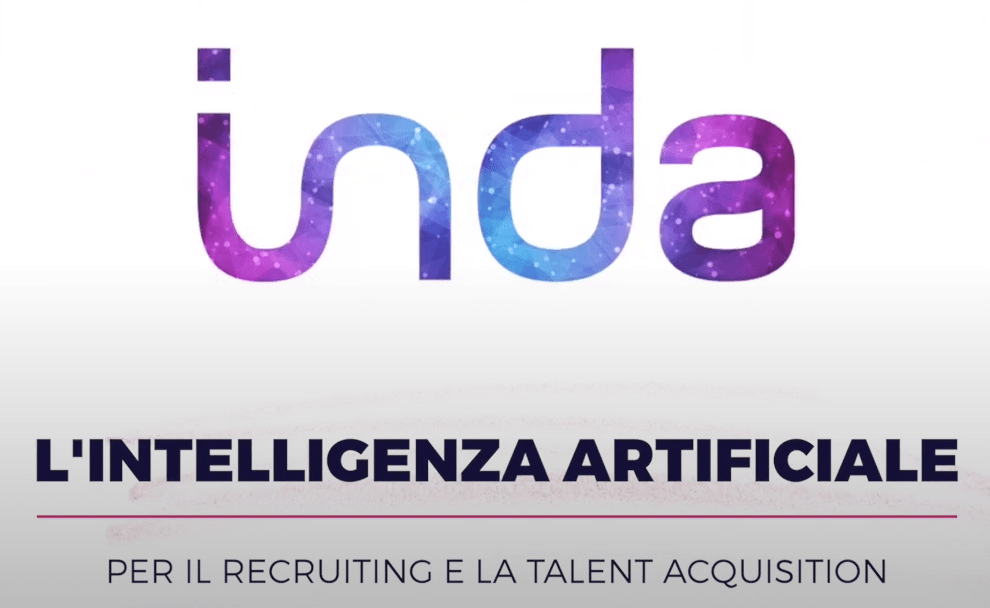 Inda's Information Extraction and Resume/CV Parsing system takes advantage of edge-cutting AI technologies such as Computer Vision and NLP to automate the candidate's resume extraction process.
The parsing flow starts by recognizing a CV file. Then it will extract text and identify structure information. After that, it'll map data into predefined fields. As a result, you can replace the traditional application form filling and speed up the recruiting activities.
Which Is Your Ideal Resume Parser Software?
CV parsers have done a good job of transferring a huge amount of data, optimizing the application management, and speeding up the recruiting process at the very early stage.
We've walked you through the top 5 resume parsers with their outstanding features to choose from, including DrParser, hireEZ, Zoho, Inda, and Rchilli. Each comes with a set of benefits and drawbacks that can directly affect your resume data management in the long run.
What is your preferred resume parser software and why? Share with us your favorite option now.