Artificial intelligence, without a doubt, is rapidly transforming the way we live and work. Businesses are reaping the benefits of machine learning, natural language processing, and other AI techniques to turn their operation into automation. They help streamline processes, improve efficiency, and gain a competitive edge.
From self-driving cars and virtual assistants to personalized marketing campaigns and predictive maintenance systems, AI is revolutionizing almost every industry on a global scale. Not just the US or China, where the cradle of AI was born, more and more countries are investing heavily in AI research and development. And Vietnam is not outside of the race.
Vietnam is experiencing a dramatic rise in the adoption and development of artificial intelligence. As one of the fastest-growing economies in Southeast Asia, Vietnam has seen a surge in investment and interest from local startups and multinational corporations looking to tap into its potential. With government support and a young, tech-savvy population, the country quickly becomes a hub for AI innovation.
To bring you a clearer view, this article centers on the current state of AI in Vietnam, its impact on various industries, and the national strategy for R&D and application of AI. AI adoption challenges and what the future holds for this exciting new field will wrap up this post.
Without further ado, let's jump in!
The Growth of Artificial Intelligence in Vietnam
It's undeniable that Vietnam's IT workforce is seeing a rapid soar. The country's young and tech-savvy population makes it well-positioned for technological innovation. The Ministry of Information and Communications estimated that over 400,000 Vietnamese IT professionals are working in various fields, including software development, cybersecurity, data science, and more.\
This strong foundation allows Vietnam to quickly emerge as a key player in the global AI landscape. Its tech sector has proliferated in recent years, attracting great attention from investors. According to a report by Google and Temasek, Vietnam's digital economy is projected to reach $43 billion by 2025 – with AI technology playing a major role in this growth.
OpenGov Asia also ranked Vietnam at the 6th position out of 10 ASEAN members and 55th globally in the 2022 Government AI Readiness Index. Mentioning the country's average score, Vietnam reached 53.96, which increased by 2.14 compared to  2021, while the global average was 44.61.
AI Status in Vietnam
AI startups are highly encouraged and provided chances to develop AI technologies and services. Companies like Viettel Cyber Security, FPT.AI, VinAI Research, and Neurond AI are leading the charge in developing innovative AI solutions for industries. Numerous useful AI products have been developed, significantly serving people in different areas, such as healthcare, finance, logistics, and more.
FPT.AI Conversation automatically communicates with customers. FPT.AI Speech helps convert text into speech and vice versa to match Vietnamese dialect and communication culture. The company also impressed the Vietnam AI community with the FPT.AI Virtual Agent for Call Center. The platforms assist agents in productivity optimization by carrying out two-way automated conversations and handling complex consulting and sale tasks.
VinAI, with its Smart Mobility, aims to transform the automotive industry by combining in-car monitoring and surrounding sensory systems. GuardPro, another VinAI product, transforms normal cameras into smart, cost-effective security systems.
Neurond AI, meanwhile, proves to be a trusted Ai consulting partner in Vietnam. Its AI experts, with over 15 years of experience, provide outstanding strategies and help transform your business. Neurond takes advantage of edge-cutting machine learning, NLP, and Computer Vision technologies in their products. The Dr.Parser software extracts information from resumes in image and PDF formats. Neurond Assistant answers questions and solves tasks, such as composing emails, essays, and code.
Vietnam's Strategies for the Development of AI
With great internal potential, Vietnam has made significant progress in developing its digital infrastructure to catch up with the global technology and AI wave, as well as the Fourth Industrial Revolution.
Basically, the Southeast Asia country provides widespread access to broadband internet. This offers increased opportunities to scale up task-based work through online outsourcing platforms.
Vietnam has prioritized AI in the high-tech list to invest in and develop since 2014. That's why the Government assigned the Ministry of Planning and Investment to establish a "National Strategy for the 4.0 Industrial Revolution".
Additionally, the Vietnamese government has recognized the importance of AI. They have taken steps to support its development through initiatives such as the National Innovation Center (NIC) and Hoa Lac Hi-tech Park.
Viet Nam offers two main policies to make it the major force in the global AI market, which are the National Strategy on R&D and Application of AI and the Decision about Plan for AI R&D
National Strategy on R&D and Application of AI
Recognizing the potential of Artificial Intelligence (AI) in driving the economy, in 2019, the Vietnamese government launched a National Strategy on Research and Development (R&D) and Application of AI. The policy aims to establish Vietnam as an AI research and development hub in Southeast Asia by 2030 and become a major player in the global tech industry.
Key objectives of the policy include:
Developing human resources for AI
Enhancing digital infrastructure
Supporting startups and businesses to develop AI applications
Implementing policies that promote innovation
Increasing public awareness about the benefits of AI
Collaborating with foreign partners to exchange knowledge and technology
Decision about Plan for AI R&D
Vietnam's Ministry of Science and Technology has issued a Decision about Plan for AI Research and Development (R&D). This policy will focus on promoting innovation and accelerating technological progress in various sectors for 2018-2025. The plan outlines several objectives, which are:
Developing human resources specialized in AI technology
Building advanced infrastructure to support research and development activities
Promoting collaboration between universities, research institutes, and businesses on AI projects.
Challenges of Applying Artificial Intelligence in Vietnam
Besides the great potential of applying and developing artificial intelligence in Vietnam, challenges still remain.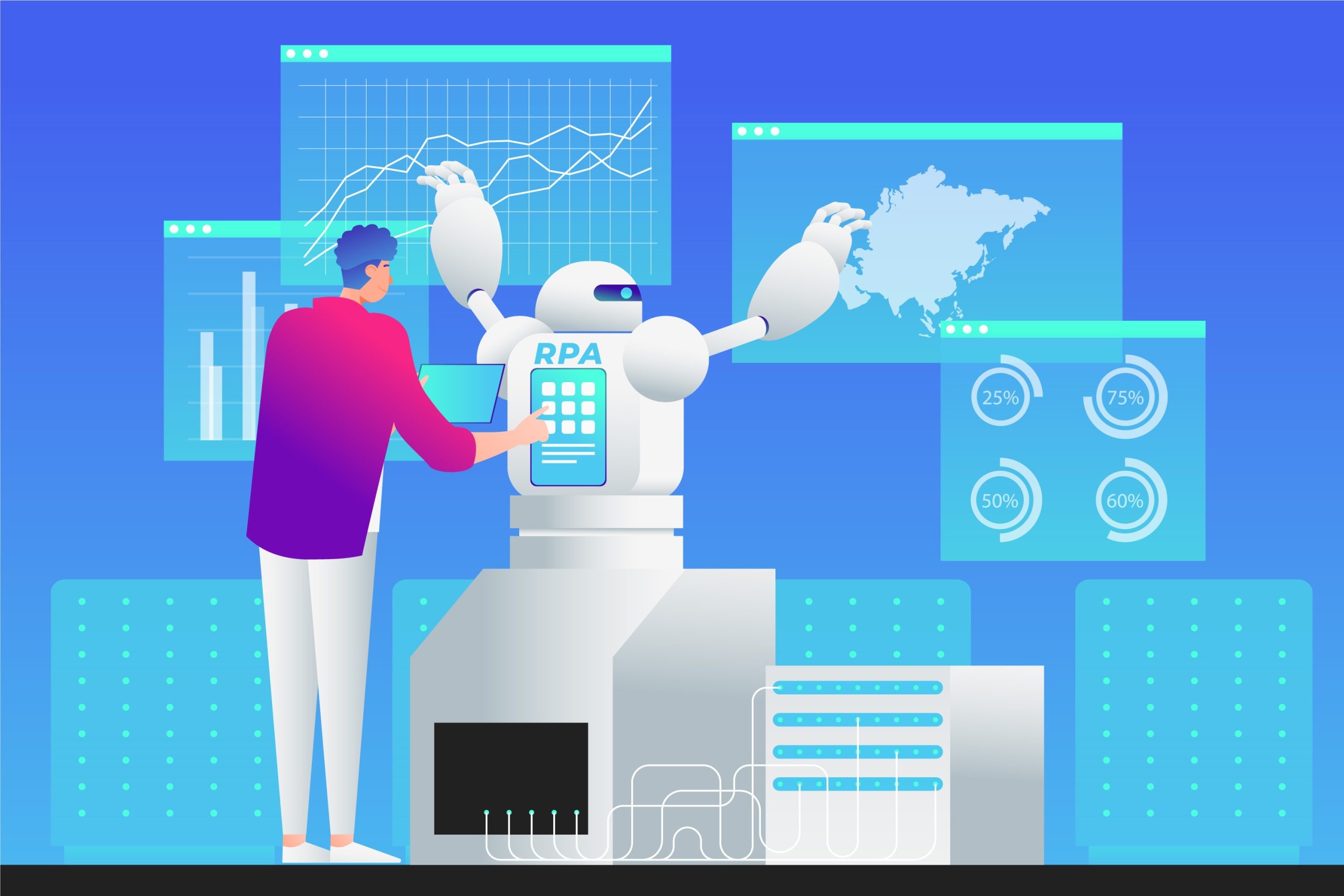 It's worth mentioning the lack of a skilled workforce in AI development and application. Despite the growing demand for AI specialists, there are few educational programs or training courses available in Vietnam to develop these skills among the younger generations. This has resulted in a talent shortage within the industry which slows down its progress.
What's more, investors have concerns about data privacy and security. The government has not established regulations and policies about this. So no clear guidelines on how to develop and use AI safely and ethically. This would be a serious issue when it comes to sensitive data such as healthcare records or financial information.
Quality data is another tough challenge. Improving machine learning models and creating accurate predictions with AI technology requires high-quality data sets. However, it's really difficult for many Vietnamese firms to access this data due to due to inadequate infrastructure technologies.
Although Vietnam has had a high growth rate in recent years, it couldn't be compared with China or US in terms of funding for R&D related to AI application practices. This may lead to slow progress.
Last but not least, public acceptance of new technology, such as robotics automation, is worth your notice. People stay wary of using AI products because they believe that robots will take over their jobs resulting in employment.
The Future of Artificial Intelligence in Vietnam
The rise of artificial intelligence in Vietnam is an exciting development for the country and its economy. With the spreading of startups and established companies investing in AI technologies, there is no doubt that Vietnam can potentially become a leading player in this field.
However, as with any new technology or industry, there are challenges that must be addressed if Vietnam wants to realize AI's benefits fully. They are developing a skillful workforce, establishing regulations and policies around AI usage, improving access to high-quality data sets, increasing R&D funding for AI application practices, and educating people about its benefits so they accept it without much resistance.
We continue to witness advancements in AI technology worldwide's digitized world morphs into a complex space shaped by Artificial Intelligence. Then, it is up to us how we approach these new technological changes within our societies.
If you're looking for an AI partner in Vietnam, don't hesitate to contact us now!